Facilities Ends Report 2012-2013
Focus Group Reports: Student Objectives | Program | Culture | Staff | Finance | Facilities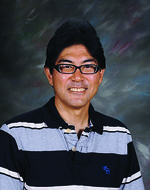 To keep our facilities attractive, we use a maintenance and cleaning schedule, employ a gardener, contract with a professional custodial service, and provide picnic tables.
To keep our facilities safe, we cover our windows with anti-shatter film, maintain a security camera system, comply with all legal building and facility codes, provide sturdy playground equipment, and practice emergency drills.
To keep our facilities well maintained, we implement maintenance procedures and schedules for cleaning and upkeep, contract with professional tradesmen, and have an online maintenance request system.
To enhance student learning, we have specialized classrooms (for art, computer, music, and science), a wireless computer network throughout the campus, carpeting that reduces sound bleed in the main building, and an elevator for students with injuries and disabilities.
CAJ has a safe, healthy, welcoming environment.
Buildings are safe.
The campus supports the educational program.
This school year, CAJ improved its facilities in a variety of ways, including:
[
edit
]
Installing LED lights in the hallway by the Academic Office.
Adding a top layer of a special granular surface to the athletic field to reduce dust.
Replacing airconditioning the classrooms.
Repairing the cracks in the plaza asphalt.
Painting classrooms.
Installing student created murals by the home economics room and School Support Services office.
Working on the development of a Resource Master Plan.
Questions we want to further consider include:
[
edit
]