Student Objectives Ends Report 2012-2013
Focus Group Reports: Student Objectives | Program | Culture | Staff | Finance | Facilities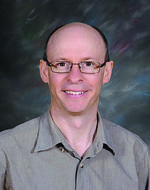 Students are achieving all the student objectives in most courses in most grades, they have high GPAs in high school, and many go on to successfully enter college or university.
As responsible learners, students learn such things as fundamental arithmetic, the scientific method, and Bible stories from the Old Testament and New Testament.
As discerning thinkers, students apply biblical principles to resolve conflicts, use documents to support conclusions, and create original works of art.
As productive collaborators, students work in small groups, work with students from local schools, and show respect for each other as image bearers of God.
As effective communicators, students give presentations on caring for God's creation, perform instrumental and choral music, and write essays analyzing literature.
As faithful caretakers, students practice proper care for laptop computers, provide food for the homeless, and help build classrooms for a hill tribe school in Thailand.
Students 5th, 8th, and 12th grade participate in culminating events that allow them to show how they are achieving the student objective. For example, the 12th grads completes Senior Comprehensives.
For 11th and 12th graders, 58% are enrolled in math (Algebra II, Applied Math, Pre-calculus, Calculus, AP Calculus), 43% are enrolled in science (Chemistry, Physics, AP Chemistry, AP Physics, and AP Biology), and 69% are enrolled in Advanced Placement. (Taking a 3rd year of math or science or taking an AP class exceeds graduation requirements.)
Over 85% of secondary students participated in 1 or more co-curricular activities.
Questions we want to further consider include:
[
edit
]