Finance Ends Report 2012-2013
Focus Group Reports: Student Objectives | Program | Culture | Staff | Finance | Facilities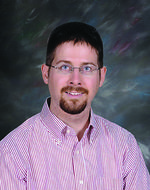 We use well-established processes for developing an annual budget (which include input from all staff).
We use customizable financial software.
An independent accounting firm conducts an annual audit.
We acquire and maintain quality instructional resources.
We are debt free.
The annual fee structure is communicated clearly.
Financial statements are accurate.
Classroom resources are of high quality.
This school year, CAJ improved its financial practice in a variety of ways, including:
[
edit
]
Publishing monthly budget figures online for staff.
Increasing staff effectiveness in using financial software.
Increasing staff salaries and benefits.
Questions we want to further consider include:
[
edit
]
How can we more effectively use data to make decisions about resource allocation?
How can we use our resources to further retain staff?