03/12/2019 10:08
David Marshall
When people reminisce about their school days, they mention their friends, teachers, and experiences. They rarely mention how much they enjoyed tests, although they may occasionally mention a group project or a talk they had to give. When an adult applies for a job, very rarely will a prospective employer look at their report cards from school.
It is easy to assume that going to school is all about taking tests and getting good grades, but these are really just a small part of life in school. A school like CAJ has broader goals than this. Our school staff believe that we are made in God's image, a complex idea that deals with our minds, hearts and emotions as a package. Human beings have so many aspects that cannot be measured by a test, or written on a report card. CAJ is making the attempt to teach students in all areas, so while assessments and grades have a part to play, we use them to help our students grow, rather than solely for determining the worth or identity of a student.
We believe that assessment is important, as it informs students, parents and teachers about what the student is learning, and how well they are learning it. We use that information to help students grow and improve. We want them to learn from mistakes, to bounce back and try again, to see room for improvement and to make goals about how to achieve the desired improvement. In educational terms, this kind of assessment is called 'formative assessment.' It's purpose is to foster growth.
From time to time, we also need to take a picture of where students are. Assessment results are recorded on report cards and transcripts, which are then sent to interested parties like parents and colleges. This data doesn't show potential or predict the future, so it is limited in use. It is still necessary, and can be used for decisions like college entrance. These kinds of assessments are called 'summative assessments' by educators.
However, neither kind of assessment shows us who student is, or how hard they are working, or how kind they can be. They do not show us the value of a person, nor do they show us what they might become. At CAJ, we believe that we are to use assessments and grades for their intended purposes, and nothing more. We encourage students not to increase or decrease their own value or the value of others based on grades.
Yes, we celebrate academic success, but we do not define it solely by what is written on the report card. The day to day struggles of learning and growing are to be celebrated, too. That is what makes CAJ a great place to be a student (and a teacher, too!)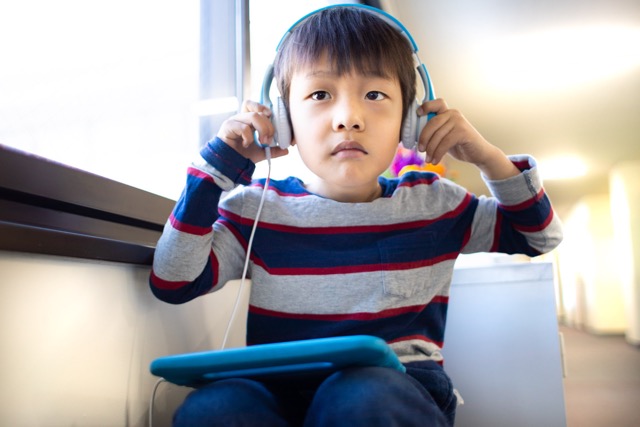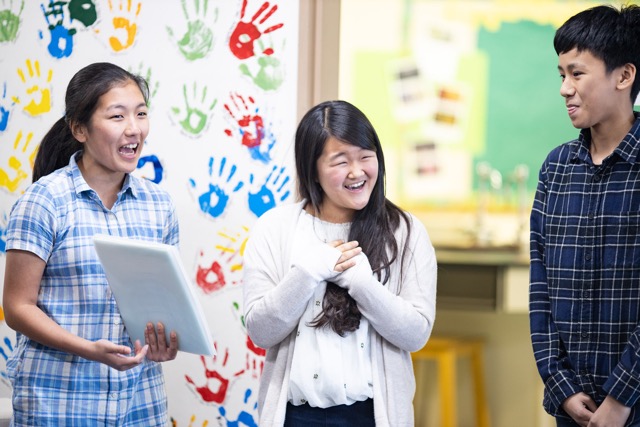 03/12/2019 10:07
ディビッド・マーシャル
学校で過ごした日々を振り返って懐かしむ時、ふつうは、友達や先生や学校での楽しかった事を思い出すものです。時にはグループプロジェクトを人前で発表した緊張感を思い出すこともあるかもしれません。でも、テストが楽しかった、という人はほとんどいないでしょう。就職する場合でも、会社が学校の成績表を見ることはほとんどありません。
学校に行くのは、しっかり勉強してテストで良い成績をとるためだ、と思いがちですが、実はそれは学校生活のほんの一部でしかありません。
CAJ
のような学校は、それよりも大きな目標を設定しています。私たちは、人は神様に似せて創られたと信じています。どういうことかと言うと、それは、人間の知識と心と精神は複雑に絡み合って一つであるということです。人には様々な則面があり、全てをテストで判定したり、成績表で評価できるわけではないのです。
CAJ
はあらゆる方面から生徒を教育することを目指しています。その成果を、評価して成績をつけることに一定の役割を認めますが、でもそれは、ひとりの生徒の価値を決めるものでも、アイデンティティーを確立させるものでもなく、生徒の成長を助長する一つのツールだと認識しています。
生徒、保護者、そして教師に、生徒が何をどのように学んでいるかを伝えるものとして、評価は大切なものだと私たちは思っています。それは情報として、生徒の成長と進歩のために利用することができます。間違いから学び、転んでも立ち上がり、再度挑戦し、改善の余地があるなら目標を立て、目標を達成する手段を考えて欲しいのです。これは、教育用語で「形成的評価」と呼ばれています。目的は成長を促すことにあります。
生徒の立ち位置を、時折、記録にとどめておく必要があります。評価した結果は、成績表として記録に残し、保護者や進学したい大学などに通知されます。しかしこのデータでは、将来の可能性を予測できません。その意味で限界があります。でも必要な情報であり、大学の入試などに利用されます。このような評価は教育用語では「総括的評価」と呼ばれています。
しかし、いずれの手段によっても、生徒の人間性は評価できません。どれだけ努力しているのか、どれだけ思いやりを持っているのか、示すことはできません。人間としての価値はもとより、どんな人になれるのかを示唆することもできません。
CAJ
においては、評価や成績表は本来の目的のためにのみ用い、それ以外の目的には参考にしません。生徒たちにも、自身を含めて、成績で人の価値を判断しないように教えています。
もちろん、良い成績を取得した生徒を褒めます。しかし良い成績とは、ただ紙に書かれた成績だけではありません。毎日の努力と成長の軌跡も褒められるべきです。生徒たちにとって(また教師にとっても!)、
CAJ
が素晴らしい学び舎である由縁はここにあります。